CLEANING / ENVIRONMENTAL SYSTEMS
Cleaning Equipment Systems for Electrical Products and Electronics Sectors
---
We manufacture deburring system for electronic components and cleaning system for transportation trey, etc. by applying our histrical cleaning technology.
Targeted Burr Removal System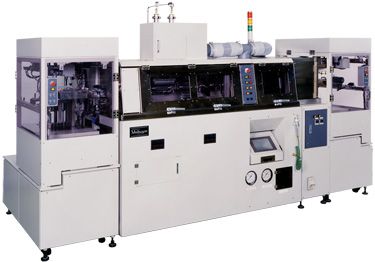 Removes burrs from semiconductor parts by spraying only the targeted area with a super high-pressure water jet. Burrs are removed from workpieces without any damage.
Full Surface Burr Removal System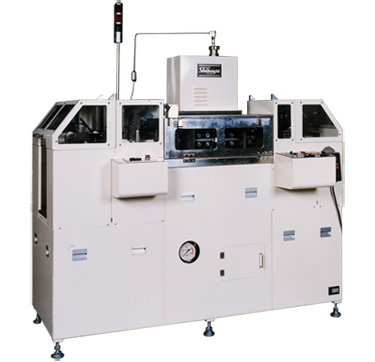 Burrs are removed continuously by spraying the entire surface of semiconductor parts with an ultra-high-pressure water jet. We also manufacture systems that spray parts with a high-pressure water jet after soaking them in an electrolyzer to remove burrs.
Liquid Crystal Panel Tray Cleaning System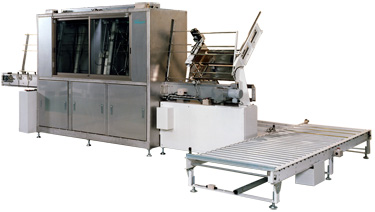 Washes off dirt and dust from transfer trays by low-pressure water. After both sides of the trays are washed, the water on the trays is drained by blowing air.
Inquiries

SHIBUYA CORPORATION

SPM Sales Div.
4-13-5 Kitayasue, Kanazawa, Ishikawa 920-0054 JAPAN
TEL +81-76-233-8111 FAX +81-76-233-8115
E-mail samacs@shibuya.co.jp