CLEANING / ENVIRONMENTAL SYSTEMS
PET Bottle Compression System
---
We manufacture PET bottle volume reducers that compress and reduce the volume of collected PET bottles.
PET Bottle Compactor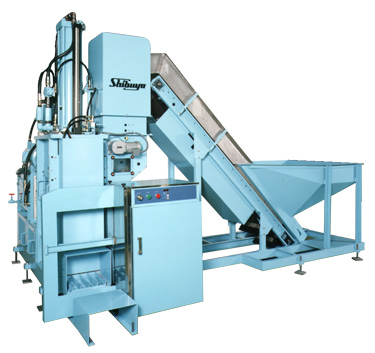 This fully automated PET bottle compactor reduces the volume of collected used PET bottles by compressing them and bundles the compressed bottles with a polypropylene strapping band. This machine has been recognized by the Council for PET Bottle Recycling as a recommended compactor.
Inquiries

SHIBUYA CORPORATION

SPM Sales Div.
4-13-5 Kitayasue, Kanazawa, Ishikawa 920-0054 JAPAN
TEL +81-76-233-8111 FAX +81-76-233-8115
E-mail sfs-info@shibuya.co.jp