MACHINING SYSTEMS
USM1000 Tire Cutting Machine
---
This USM1000 cutting machine achieves high-quality cutting of test sample tires using CBN cutting wire.
Dedicated to Test Sample Tires
Model USM1000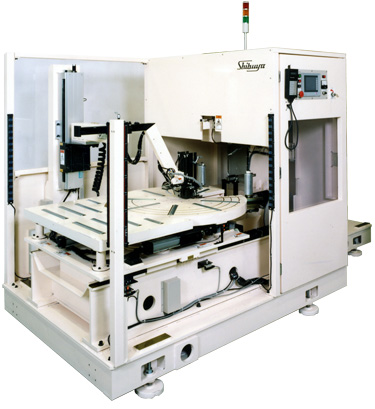 Model USM1000
Test sample tires are cut by turning an endless wire, which is adhered 100-micron size CBN grains, at ultra-high speed.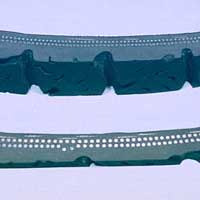 Tire cutting section
Features
Generation of burrs on the iron core and melting of rubber is suppressed so that secondary processing is not required.
The unique clamp mechanism enables handling of different tire sizes with the same clamp.
A wire fully coated with CBN abrasives allows cutting not only in the forward direction but also in the backward direction.
Since no coolant is required, there is no need for a drying process for the tires.
Specifications
Model
USM1000
Applicable tires
Outer dia. 500 to 900 mm
Tread width 140 to 300 mm
Wall length 100 to 200 mm
Weight Max. 50 kg
Cutting speed
Max. 300 mm/min.
Rapid feed rate
Max. 3000 mm/min.
Wire peripheral speed
Max. 3000 m/min.
Wire tilting angle
10 to 30° (manual)
Input power
3-phase, 200 V 50/60Hz 8kVA
Machine dimensions
3150 (L) × 1590 (W) × 1700 (H) mm
Machine weight
3500 kg
■Specifications are subject to change due to constant improvements.
Inquiries

SHIBUYA CORPORATION

Mechatronics Div., SILAS Sales Dept.
2-232 Wakamiya, Kanazawa, Ishikawa 920-0054 JAPAN
TEL +81(76)263-8111 FAX +81(76)262-2210
E-mail sl-info@shibuya.co.jp