FOOD PROCESSING SYSTEMS
Super Heated Steam Cooking System
---
This super-heated steam type cooking system cooks food continuously while sealing in the flavors by directly spraying super-heated steam on a wide range of food including fish, meat, and vegetables.
Super Heated Steam Cooking System: JESTOS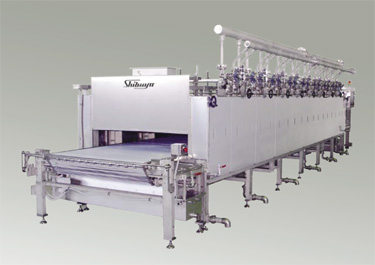 The high temperature produced by superheated steam provides shortened cooking times and full control of the density of product browning. This system designed to cook products placed on a conveyor as they pass through the cooking zone of system.
Samples of food cooked by JESTOS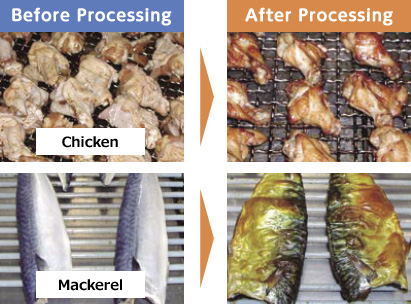 Inquiries

SHIBUYA CORPORATION

SPM Sales Div.
4-13-5 Kitayasue, Kanazawa 920-0022
TEL +81-76-233-8111 FAX +81-76-233-8115
E-mail sfs-info@shibuya.co.jp