FOOD PROCESSING SYSTEMS
Ultra-high Pressure Processing System
---
This ultra-high pressure treatment device liquefies various raw materials quickly using ultra-high pressure.
Ultra-high Pressure Processing System: Holistic Extractor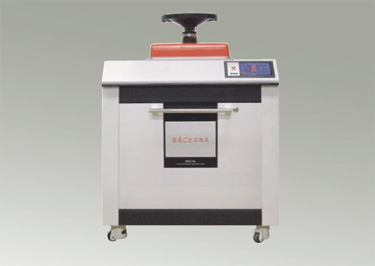 This system liquefies food such as meat and vegetable by applying pressure while warming them up to about room temperature.
Holistic Extractor is used for various purposes including functional food development and preparation of ingredients for seasonings and soup.
Processing sample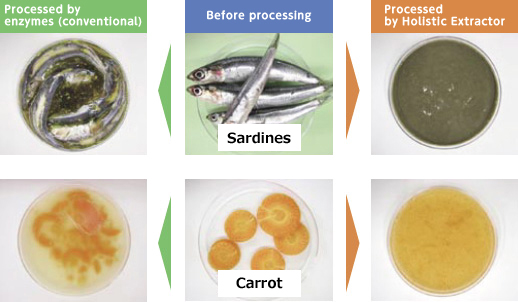 Inquiries

SHIBUYA CORPORATION

SPM Sales Div.
4-13-5 Kitayasue, Kanazawa 920-0022
TEL +81-76-233-8111 FAX +81-76-233-8115
E-mail sfs-info@shibuya.co.jp