PACKAGING SYSTEMS
Cup Filling / Sealing System
---
This machine is a compact machine consolidated all process from providing cups, air cleaning, filling, sealing, trimming and discharging.
Cup Filling / Sealing System for Diary Products
This Cup Filling / Sealing System has high productivity because of its consolidation process. Our original Auto CIP System and Roll Film Providing System are set in.
【Applicable Examples】
Yogurt or other dairy products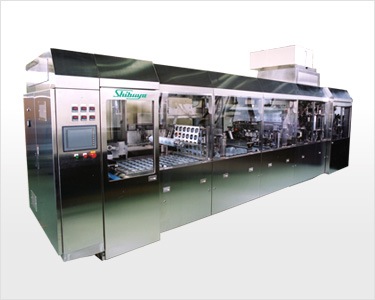 Cup Filling / Sealing System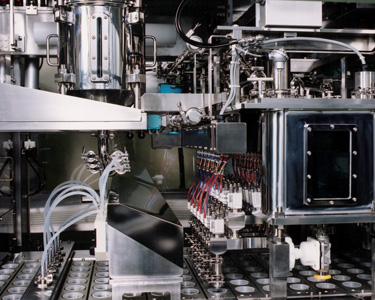 Filling Section
Features
It is equipped with high-performance nozzles which enable high-speed and high-precision loading.
It is equipped Clean Booth which maintains clean providing environment.
Auto CIP and Steam Aseptic System ensure total washing with liquid cleaner in circuit.
Cup Filling / Sealing System for Other Products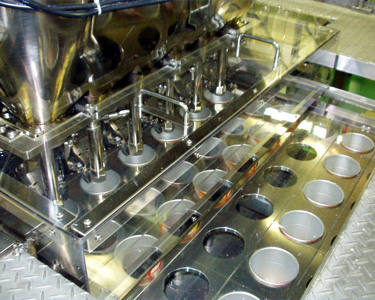 Cup Filling / Sealing System for Powder sou
We manufacture diverse Cup Loading Seal Systems that can respond to the target productions.

【Appricable Examples】
Powder soup, Snacks, desserts
Features
We can accommodate to various type of packaging pattern under customer's needs.
It can equip weight checker or foreign substances checker as an optional extra.
INQUIRES

SHIBUYA CORPORATION

PLANT SALES DEPT.HEAD OFFICE
Ko-58 Mameda-Honmachi, Kanazawa, Ishikawa 920-8681 JAPAN
Telephone : +81(76)262-1615 Fax : +81(76)223-1795
E-mail packaging@shibuya.co.jp