PHARMACEUTICAL MANUFACTURING SYSTEMS
Hydrogen Peroxide Vapor Decontamination System
---
This system goes beyond the conventional concept of hydrogen peroxide decontamination (sterilization) systems. Shibuya's original decontamination process finishes decontamination in a short time.
Hydrogen Peroxide Vapor Decontamination System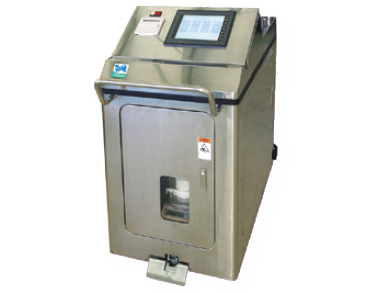 HYDEC2000
Movable types, fixed types, large volume types and many other types are designed and manufactured according to the application. Various decontamination tests and endurance tests are possible at Shibuya's in-house laboratory.
FEATURES
Efficient decontamination drastically shortens the decontamination time.
Control of temperature and humidity are not required.
The amount of hydrogen peroxide to use can be largely reduced.
SQ (decontamination verification) is possible in-house at Shibuya to establish the optimum decontamination cycle.
Application Examples
HYDEC1000 Series
Decontamination of isolators for sterility testing
Decontamination of isolators for investigational drug preparation
Decontamination of part sterilizing chambers
Decontamination of isolators for hospital formulation
Decontamination of isolators for regenerative medicine
Decontamination of isolators for cell culture
HYDEC2000 Series
Decontamination of cleanroom
Decontamination of isolators for syringe filling
Ampoule/vial filling
Decontamination of isolator
Decontamination of isolator for powder kit filling
For manufacture of vaccine and protein preparations
Decontamination of isolator
For anti-bioterrorism measures
Animal test facilities, etc.
Examples of application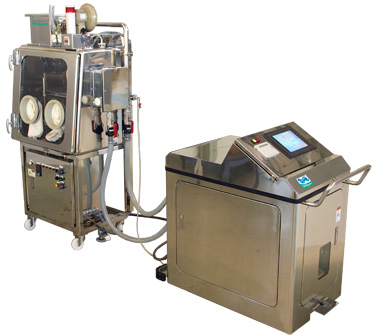 Example of connection with isolator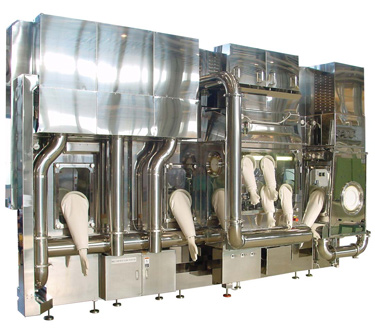 Example of incorporation into isolator
Inquiries

SHIBUYA CORPORATION

International Plant Sales Div.
Ko-58 Mameda-Honmachi, Kanazawa, Ishikawa 920-8681 JAPAN
Telephone : +81(76)262-1615 Fax : +81(76)223-1795
E-mail packaging@shibuya.co.jp