PHARMACEUTICAL MANUFACTURING SYSTEMS
Validation
---
Shibuya was the first maker in Japan to offer a validation service, and has completed several hundred validation projects.
Validation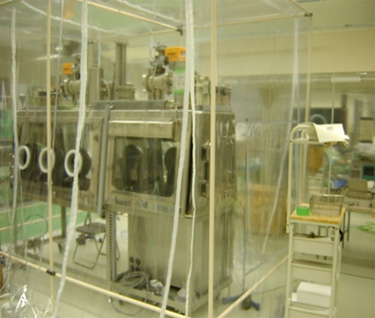 Shibuya constantly pays close attention not only to domestic regulations but also to trends such as FDA guidelines as well as ISO standards in order to reflect necessary requirements to system designs and offer validation services.
FEATURES
Decontamination verification (SQ) and BI acceptance can be executed in-house at Shibuya.
OEL testing is possible in conformity with SMEPAC.
Computer system validation (CSV) is adopted as a standard system.
Collaboration with European and American companies enables Shibuya to provide services reflecting the latest trends of the world.
Shibuya has been joining hands with Dr. Akers, former chairman of the PDA, for a long period of time.
Inquiries

SHIBUYA CORPORATION

International Plant Sales Div.
Ko-58 Mameda-Honmachi, Kanazawa, Ishikawa 920-8681 JAPAN
Telephone : +81(76)262-1615 Fax : +81(76)223-1795
E-mail packaging@shibuya.co.jp