REGENERATIVE MEDICINE MANUFACTURING SYSTEMS
Application Examples
---
Application Examples of Cell Theraphy ①
Production of bone marrow-derived stem cell-based therapies for liver regeneration
In this cell processing system, mononuclear cell components are separated from an autologous bone marrow fluid, and then concentrated and washed to manufacture bone marrow-derived stem cell products for liver regeneration. Also, in seeking less-invasive processes, a technique has been developed to proliferate stem cells derived from bone marrow fluid after extracting a small amount of bone marrow fluid from the patient. Bone marrow-derived stem cell products are manufactured for use in the treatment of the liver and other treatment applications currently in clinical study.
Suitable for

Autologous bone marrow cell fluid

Culture vessel

Blood bag

Cell processing and manipulation

Cell separation/cleansing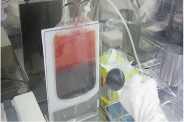 Systems used cell processing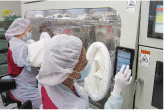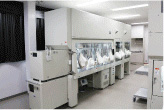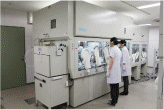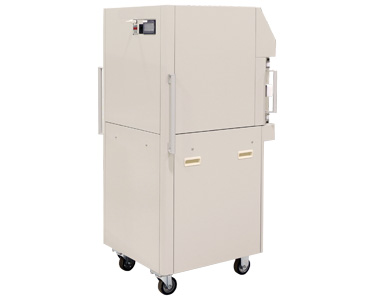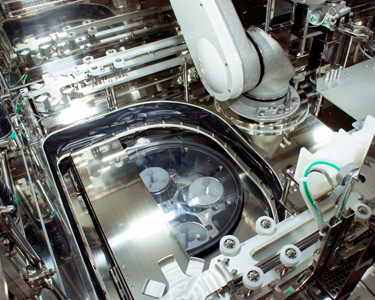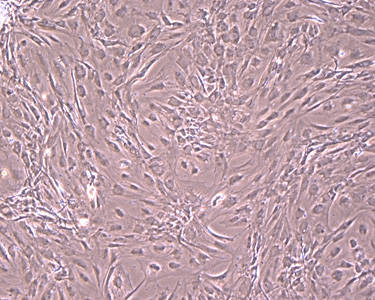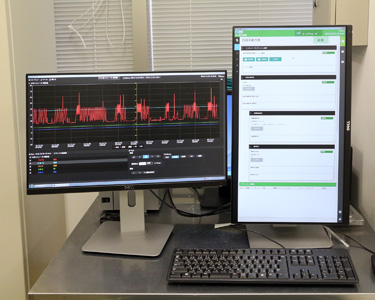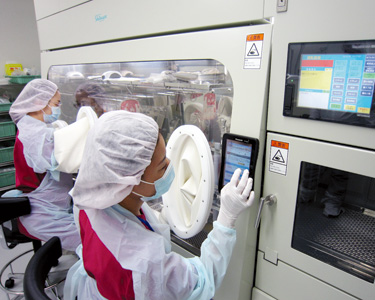 Application Examples②
Mass cultivation of adipose-derived stem cells and spheroid or 3D cell culture
In this system, cellular spheroids and stem cell constructs are manufactured after mass cultivating fat-derived stem cells. This equipment consists of an automated robotic cell culture system that performs a series of cell culture processing processes including cell medium exchange, subculturing, dispensation, and stem cell construct production.
Production of high-density mesenchymal stem cell, scaffold-free autologous constructs (HDMACs) for cartilage regeneration
Suitable for

Fat-derived stem cells (Adherent cells)

Culture vessel

150 mm dish
96-well plate

Cell processing and manipulation

Cell medium exchange / Subculturing
Cell observation
Dispensation
Production of stem cell constructs for transplant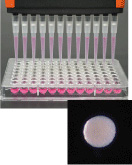 Systems used for cell processing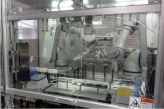 Application Examples of Cell Theraphy③
Production of 3D constructs
This equipment performs 3D tissue/organ production by assembling cellular spheroids on to a needle block according to a program without using cell scaffold materials (scaffold-free).
Suitable for

Fat-derived stem cells
Fibroblasts
Endothelial cells
Smooth muscle cells
Hepatic cells, etc.

Culture vessel

96-well plate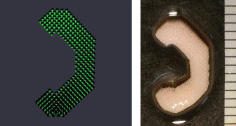 Systems used for cell processing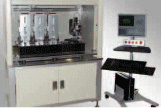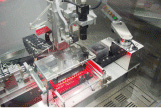 Application Examples of Cell Theraphy④
Production of cell sheets
*Sterile environment & Production management system JST/FIRST Program
Suitable for

Fibroblasts

Culture vessel

Special container

Cell processing and manipulation

Isolation
↓
Mass cultivation
↓
Sheet layering

Systems used for cell processing

INQUIRES

SHIBUYA CORPORATION

Regenerative Medicine Manufacturing Systems Div. Sales Dept.
Ko-58 Mameda-Honmachi, Kanazawa, Ishikawa 920-8681 JAPAN
Telephone : +81(76)262-1202 Fax : +81(76)262-1795
E-mail rm-info@shibuya.co.jp